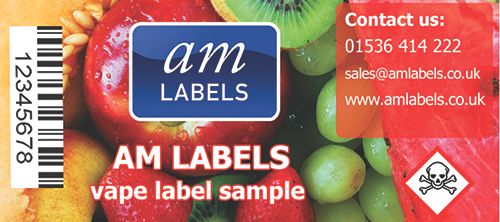 Now a multi-million pound industry, the vape business is a global phenomenon with more and more small businesses emerging. With unique flavours and products constantly popping up, its incredibly important to make your product has a unique selling point and stand out from the crowd. But with the demand for ever evolving and new products in this industry - customers constantly looking for more flavours - its important you can release your juices as soon as they are off the production line. With your own in-house colour label printer, you can produce photo quality labels as and when you need them. So if you have a new flavour you're itching to get on the shelves, you no longer need too wait through print proofs and deliveries.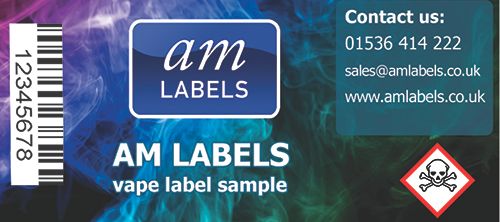 Increase productivity and sales
With the ability to print labels in house, you can potentially handle all aspects of production in-house, increasing product and stock. And with the ability too launch these products as soon as they are created, you can increase sales by getting out seasonal and on trend products ahead of the crowd.
Save money
After the initial cost of purchasing your printer, you will no longer need to pay for label set up costs and rolls of labels that you may only use a few of. If you also get your labels designed externally, we provide a selection of
label design software
packages.
Easy too use
Our printers are incredibly simple too use, utilising a four colour ink system. You can easily print on a wide selection of materials, including matte and glossy coated paper and film labels, so you can decide how your label will look right down too the finish. Our technical team are also on hand too help you at anytime with setting up, training and queries - so you know you are kept in safe hands.
Greener Solution
With printing labels on demand, you will no longer need too purchase large rolls of labels that may go too waste - you can simply print as and when needed, creating a greener business for you. Having worked with numerous vape companies, we have a wealth of experience on all matters related to your labelling, and with 18 years in the printing industry we are on hand to answer any queries about what solution is best for you. If you would like to see an example of how your labels would look from our printers, view a product demonstration or just have some questions for us contact us on
(01536) 414222/sales@amlabels.co.uk.