Here at AM Labels, were we have recently been appointed the UK distributor of the Anytron colour label printers range, we are proud to launch the first label printer in the Anytron Any-002 range.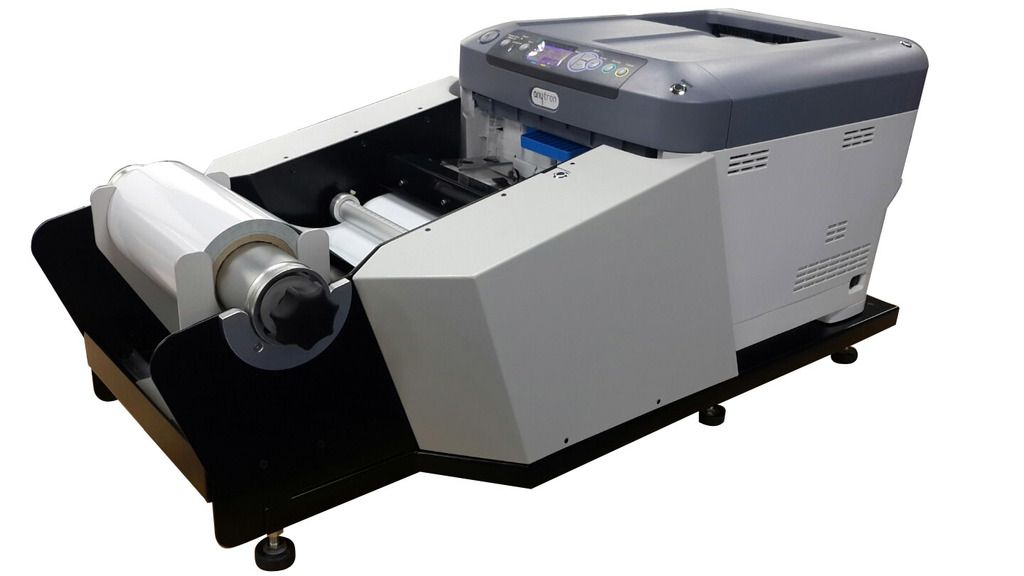 The new printer has been introduced to satisfy a growing need from companies who want to print their own full colour labels on demand. The Any-002 is ideal for printing full colour labels in small and medium quantities. Offering a resolution of 600 x 1200 dp, at speeds of up to nine meters per minute (six inches per second) and widths up to 216mm (8.5 inches), the printer is an economical solution that dramatically reduces lead times and eliminates the need to hold stock of pre printed labels. The Anytron Any-002 prints highly durable, fade resistant, colour labels extremely fast and is consistently relisable due to it OKI print engine, which provides high quality colour labels utilising low cost, industry standard, laser label materials. It meets GHS labelling regulations, outlined in BS5909. Additional benefits to this also include utilisation of low cost conventional laser label material, both paper and synthetic, rather than specialist label materials required by alternative technologies. Its straight paper path eliminates paper jams, and it boasts a reliable LED light source (rather than laser), therefore minimising production downtime. Not only does the new Any-002 reduce initial material cost it is able to print on pre-cut labels with the waste already removed, consequently making application easier. Printed labels can also go straight onto a label application, without the need for a second operation. The Anytron Any-002 also includes a built-in cutter, which can operate automatically at the end of a print run, or manually if required.
Tony Mariani, Managing Director at AML says: "The Anytron printers are a welcome addition to the company's extensive range of colour label printers, offering a distinct alternative to inkjet printers. Companies currently printing single sheets of labels with a conventional laser printer will be familiar with the advantages of toner based colour label printing and appreciate the advantage of the Any-002, with its ability to print roll to roll with pre-cut labels."
Key features and benefits of the Anytron-002 colour label printer:
Printing technology: single pass LED colour Laser
Printing resolution: 600 x 1200 dpi
Print width: 216 mm (8.5 inches)
Print speeds: Up to 9M/Min (6 inches/sec) depending on media type
Media type: Pre-cut labels or continuous
Media detector: Moveable gap detector
Cutting: Auto cut and manual cut
Dimensions W x H x D: 620 x 480 x 1100 mm
Cartridge colours: cyan, magenta, yellow, black
Fuser options: 3, 4 and 6 inch fuser options for long runs of narrow media
Consumable capacity: 11K black, 11.5k CMY, 28k drum, 60k belt and fuser
Weight: 60kg
AML offers full support on the Any-002 printer, including a wide range of pre-cut label materials, available from its in-house label production facility.